Street Walker und Fotokünstler Sohei Nishino setzt aus tausenden analogbelichteten Einzelbildern Städte wie Rio, Jerusalem, Bern, Berlin oder Hiroshima zu Dioramen zusammen. Die Ergebnisse sind Luftbilder. Diese Stadtkarten sind zwar geografisch nicht genau, schildern aber Nishino´s Erinnerung an die Stadt wieder. Sie sind sein "Tagebuch der Straßen" bzw. das Straße-Werden:
"I am deeply committed and passionate about photography. I believe that photography is a way of looking at the self. Rather than thinking about what I can do with photography, I take pictures in a quest to see what I can become through photography." (Sohei Nishino)
Das Kartographieren der Städte beinhaltet monatelanges umherlaufen durch die jeweiligen Stadtteile, Fotos schießen, Entwicklung und Druck der Fotografien, Ausschneiden, Anordnen, Einfügen der Fotos in das Diorama. Für das Osaka Diorama hat er z.B. über 150 Filmrollen verbraucht und 3 Monate lang in Handarbeit die Bilder mit Schere und Kleber in seine Form der Stadt zusammengesetzt.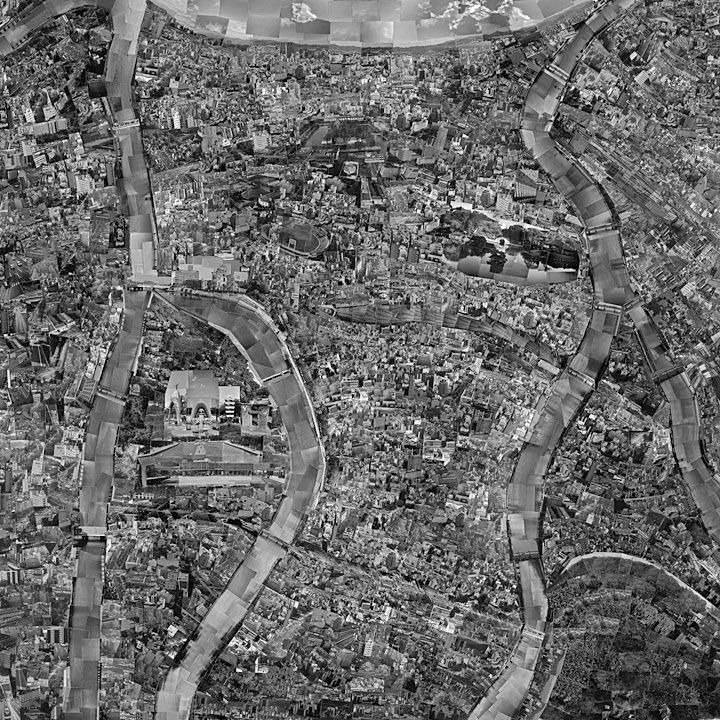 Diorama Map Hiroshima // September – November 2003
Light jet print // 1365×1366 mm

Diorama Map Istanbul // October 2010 – January 2011
Light jet print //1500×1515 mm

Diorama Map Jerusalem // September 2012 – January 2013
Light jet print // 1800×2101 mm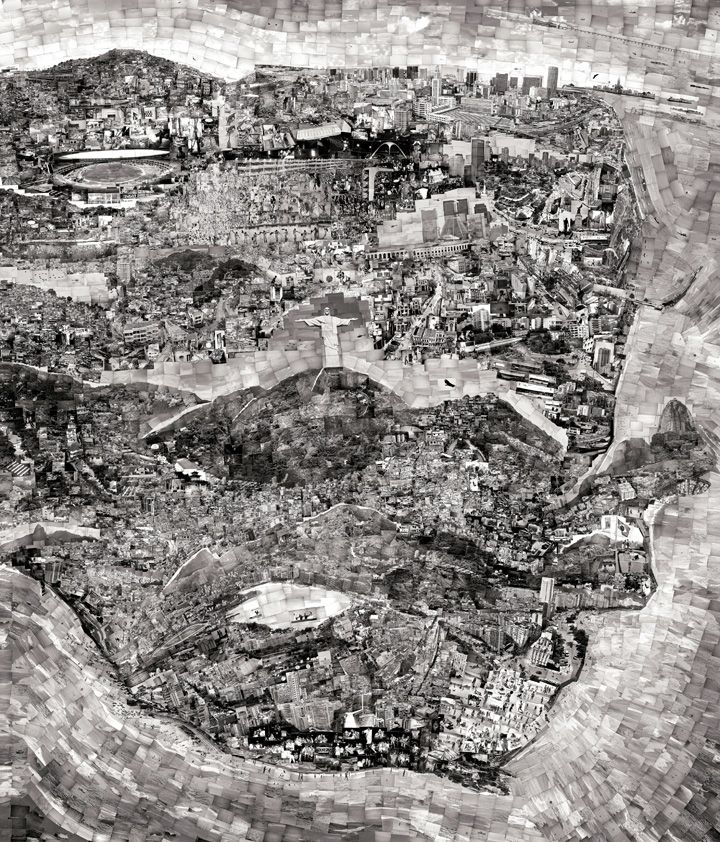 Diorama Map Rio de Janeiro // March – June 2011
Light jet print // 1500×1745 mm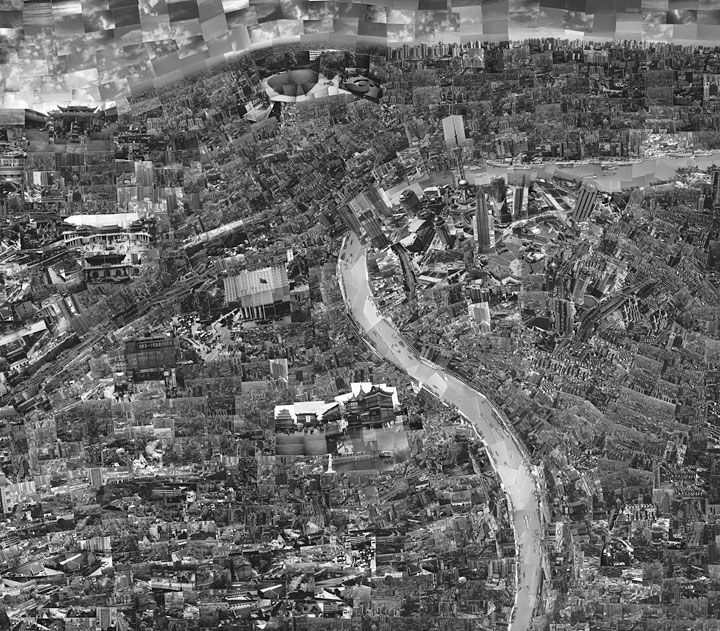 Diorama Map Shanghai // July – October 2004
Light jet print // 1540×1350 mm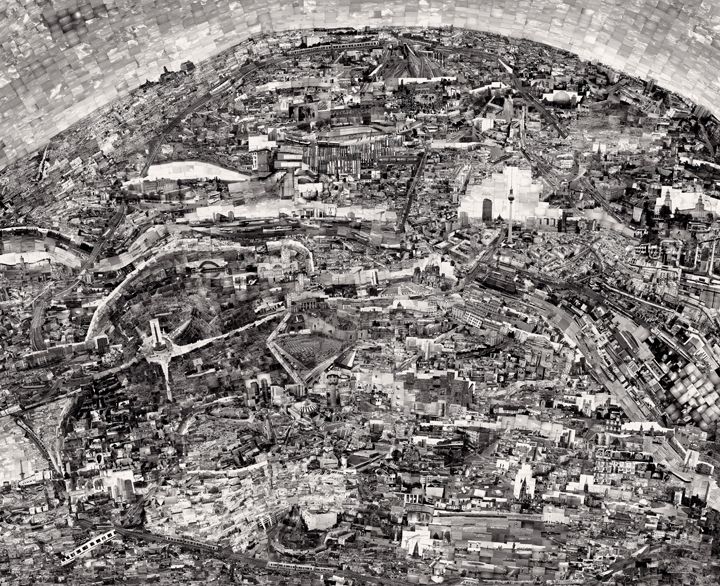 Diorama Map Berlin // August – December 2011
Light jet print // 2185×1778 mm

Diorama Map Bern // February – July 2012
Light jet print // 1947×1800 mm
Details
Sohei Nishino: Wie die Dioramen gemacht werden
—
Social Share